Welcome to Kin + Ally!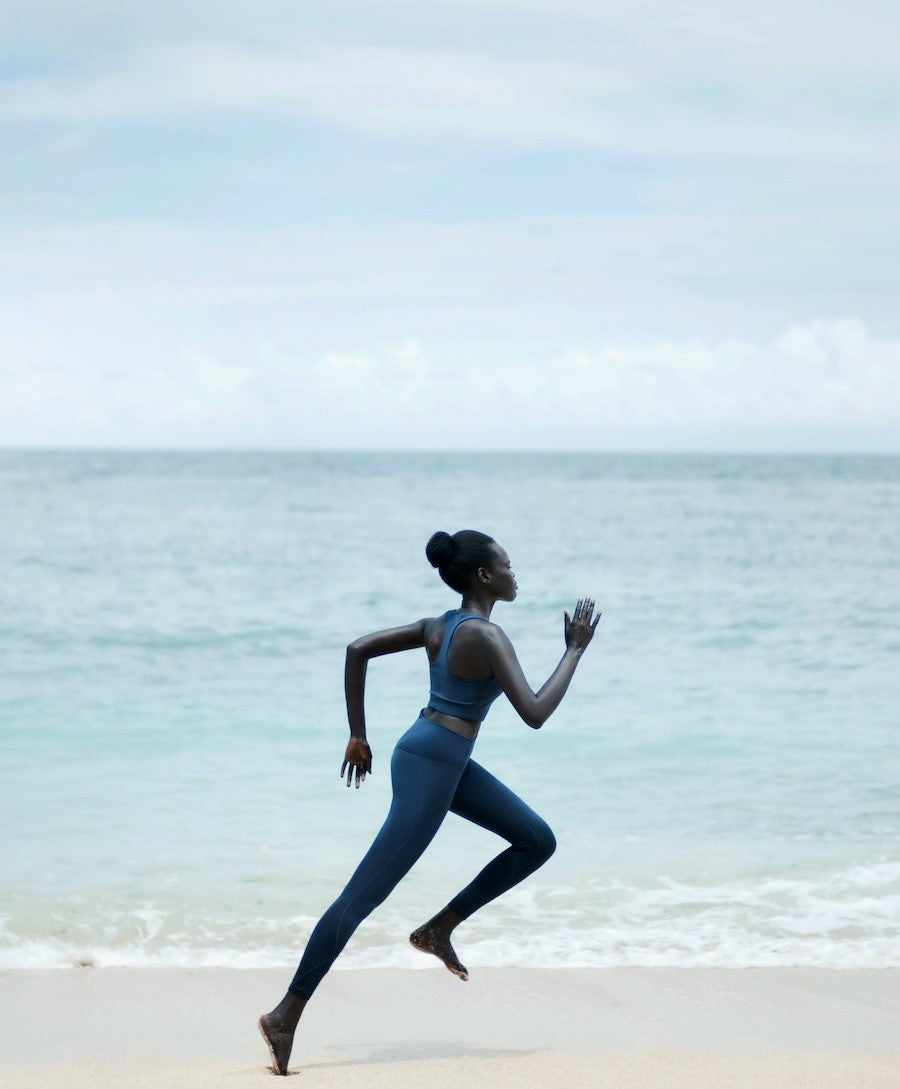 It has been a long and bumpy road since we first concepted this idea 2.5 years ago in New York. We were fascinated by the quality of modern activewear available there, and even more inspired by the sustainability movement that was taking place.
We thought, what if we could make something just as awesome and sustainable in our own country? What if we could enable healthy living and mindful consumption within our own people, and create a community that lives by a higher standard for themselves and for our Earth?
By recycling old water bottles into new, high-quality leggings and bras, we want to show you that you can enjoy beautiful and durable activewear pieces without contributing to the current waste crisis (fact: almost all activewear is made out of plastic!) Let's run from mediocrity and aim for the extraordinary. Together, we can create a positive change in our lives and in others', and be part of the solution and not the pollution.
Your allies,

Natasha + Patricia
CO-FOUNDERS
How We Started
2.5 Years
We started exploring sustainable fashion alternatives in January 2019 in New York City. After our initial research about what the textile industry has to offer to customers, we began sampling fabrics in April 2019.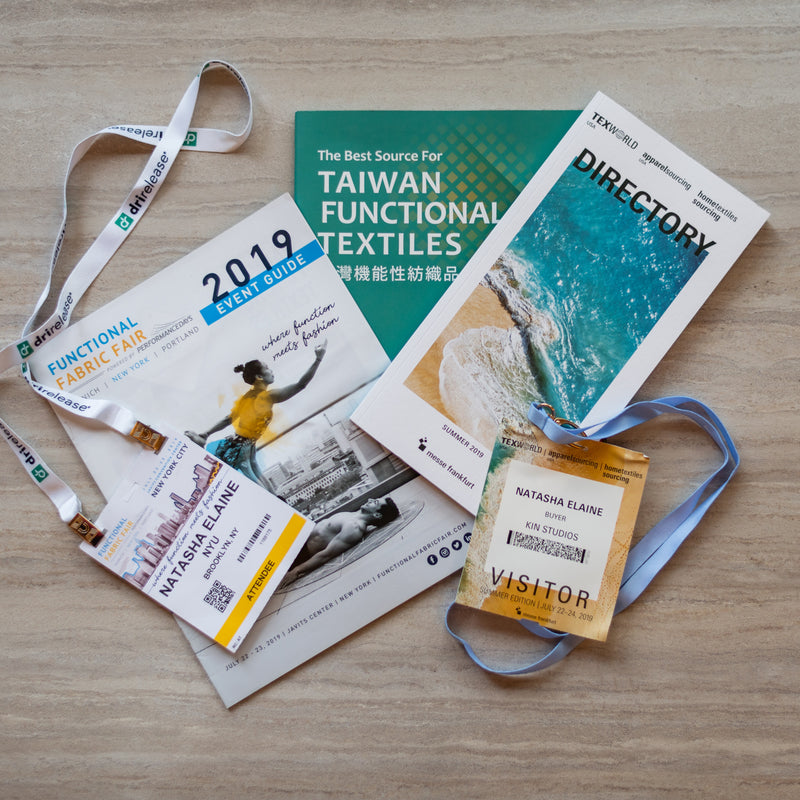 4 Textile Fairs
To deepen our knowledge, we went to 3 textile exhibitions in July 2019 in New York City and to another textile fair in Boyolali, Indonesia. We wanted to be as informed as possible about the industry in order to be able to make the best choices for our business and customers.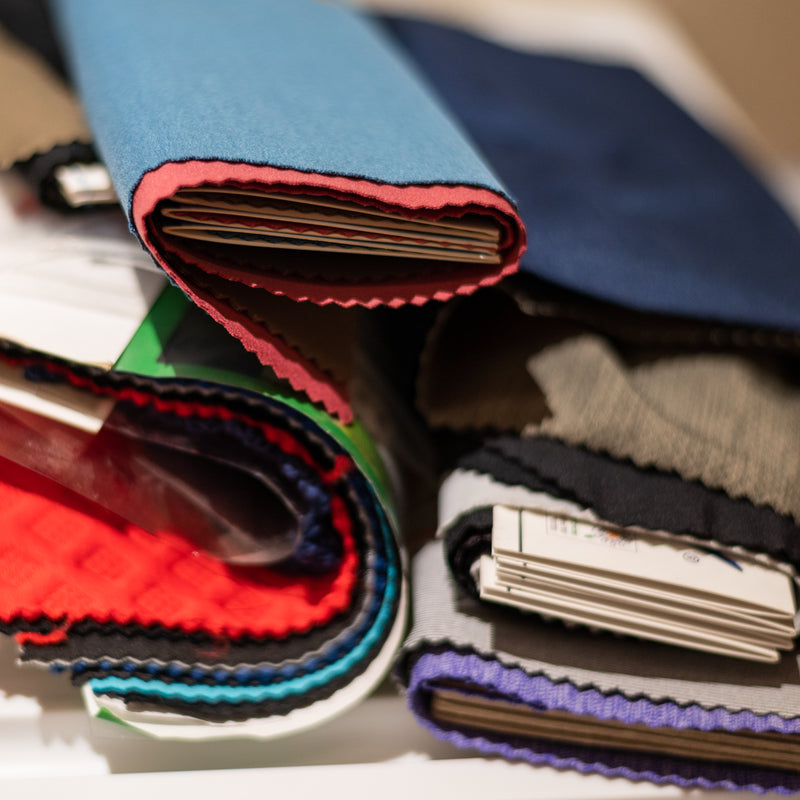 325 Fabric Samples
After visiting hundreds of booths and skimming thousands of fabrics, we narrowed down our choices to 325 fabric samples. We meticulously chose fabrics that not only felt good but also did good for the environment.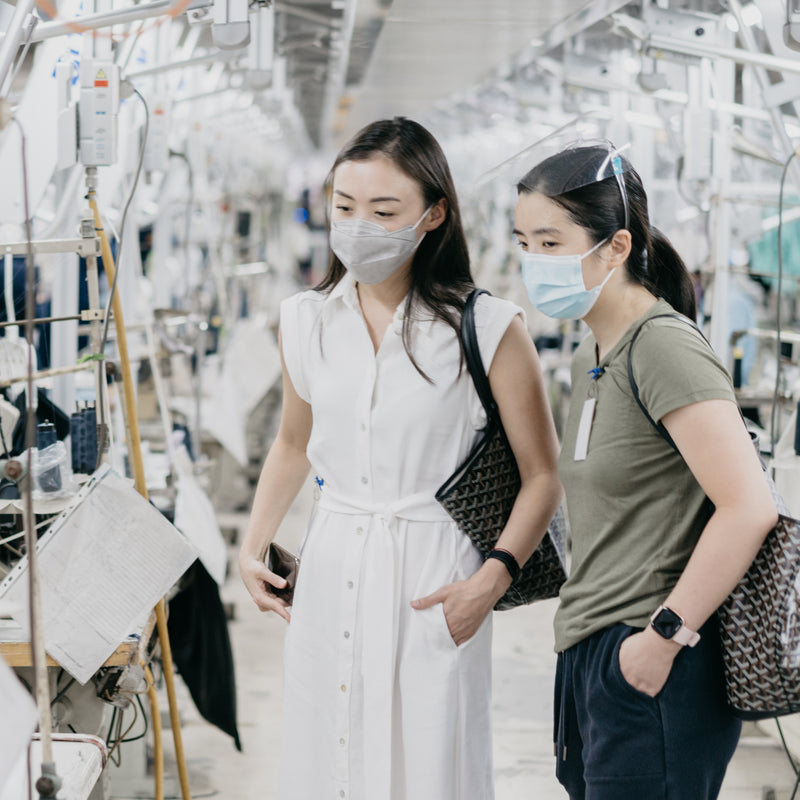 18 Factory Visits
In order to be a truly sustainable brand, it was important for us to see and learn about the whole process first-hand, from sourcing to sewing. So, we took a trip to Taiwan to see how the fabric materials were sourced and cleaned. We also visited our sewing factory in Indonesia to get to know our makers.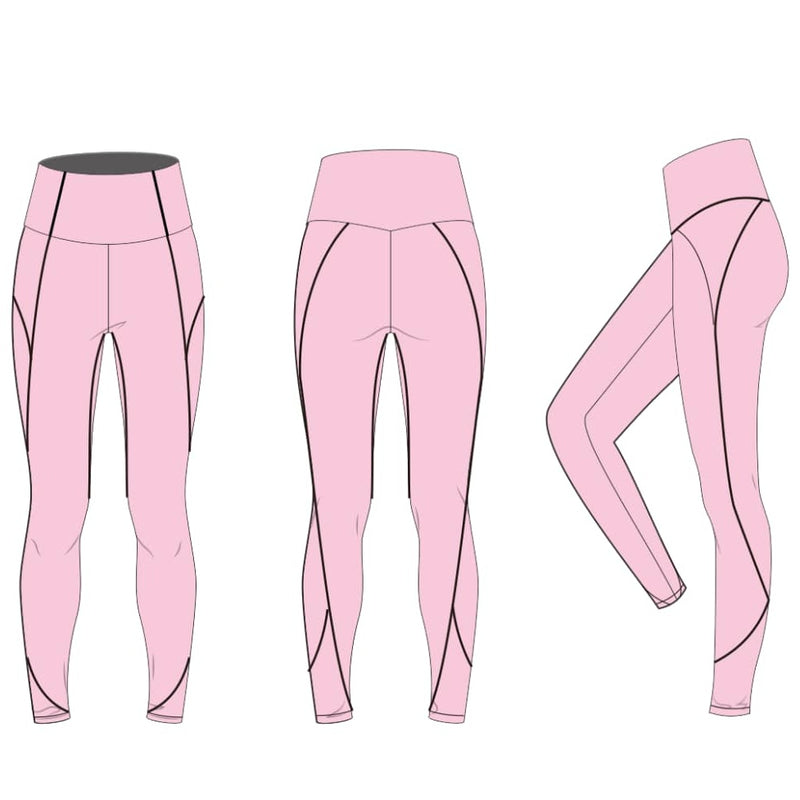 9 Design Iterations
During the design process, we were heavily inspired by the lines of the ocean. We wanted our clothes to move with you so you can be free to accomplish those goals and pursue your passions without restriction. We also wanted a minimalist look so that the attention would be all on you!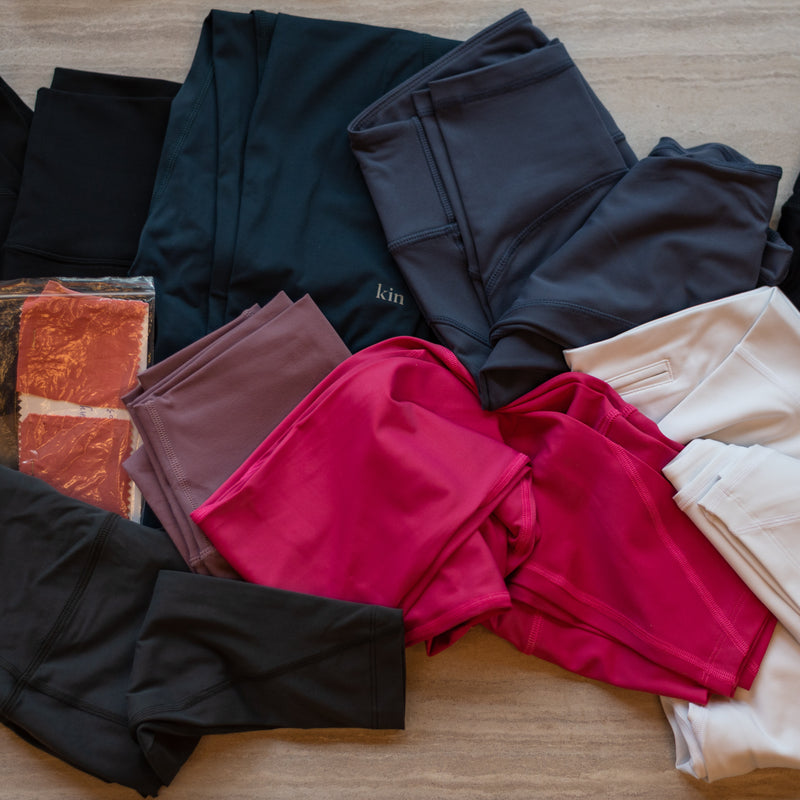 38 Rounds of Sampling
This was the toughest stage of all. We considered sample after sample to find the perfect fabric, cut, and style for our clothes. We wanted to make sure that our activewear was comfortable enough for all-day wear, durable enough to stay with you for a long time, and fashionable enough to make you feel good about your body.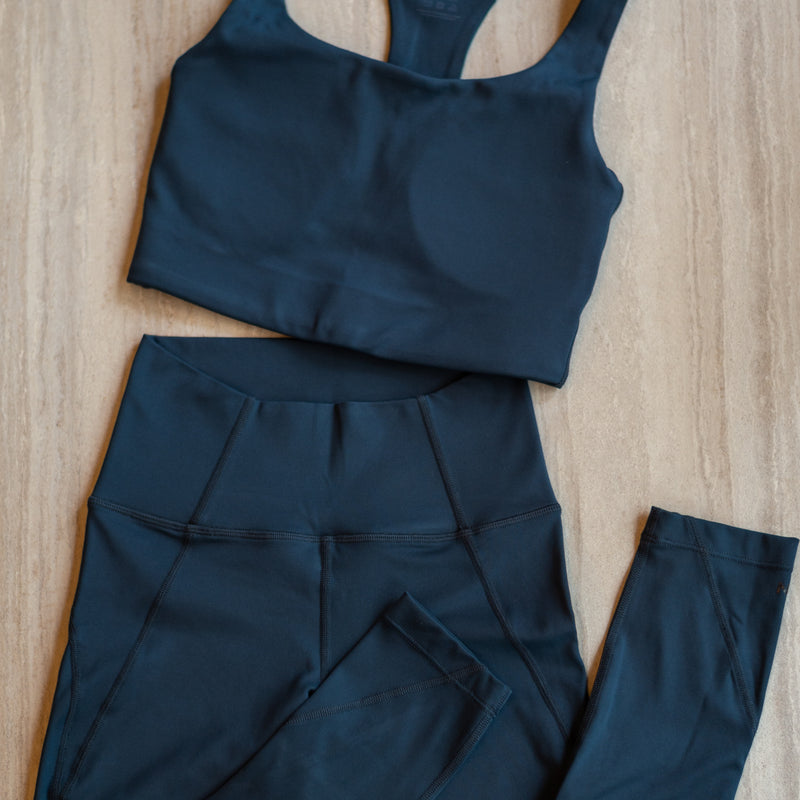 1 ActiveKnit Set
This is it, our labor of love. All the blood, sweat and tears came down to this one legging and bra set. Compressive, stretchy, breathable. It's the one activewear you never knew you needed.
Behind the Name
The core meaning behind Kin + Ally is based on our vision for creating a community of people who are working to be KINd and supportive to the planet. We are passionate about environmentally sustainable living because we believe it is our duty to protect the few resources we have left, and we want to inspire others to have the same goal. In other words, we are looking for KINdred spirits and ALLIES to help us realize our mission for developing more eco-conscious lifestyles.
We chose the club icon because it further symbolizes the community aspect of our brand. We know that we're nothing without our community and the people supporting us, and we hope to not only provide the support for you to reach your goals for active, healthy, and sustainable living, but to also give you a place to belong, somewhere you can always call home.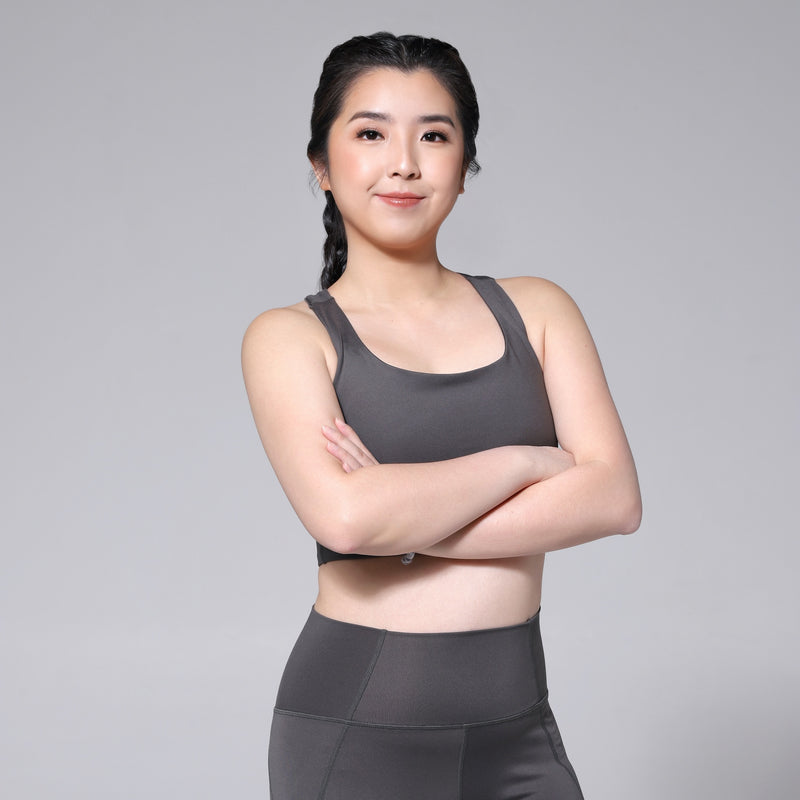 Hello! Tasha here, an Irish twin, a retired pole dancer, and a sustainability geek. Truth be told, prior to moving to New York (2012-2019) for college and work, the term "sustainability" had never crossed my mind. I just kept buying new clothes from those giant, trendy, fast-fashion brands because they're cheap. I wore those clothes a couple of times then gave them away. Little did I know, I heavily contributed to the 2nd most polluting and wasteful industry in the world.
Living in New York, sustainability-focused brands showed me the horrors of the fashion industry and the true cost of cheap fashion - like the harmful chemicals in the materials used to make clothes and the low living wages and poor working conditions of many unethical textile factories. And just like that, in 2016 I completely switched my buying habits. I almost never bought new clothes, and if I did buy anything, they were mostly from ethical and sustainable brands. I also started using period panties to replace my disposable pads, among other smaller efforts.
With Kin + Ally, I wanted to show you that we're different because the world needs it, and that YOU deserve to know what really happens behind closed doors. We often ask: Why are ethical/eco-friendly products so expensive to make? But if you think about it, the real question should be: Why is everything else so cheap?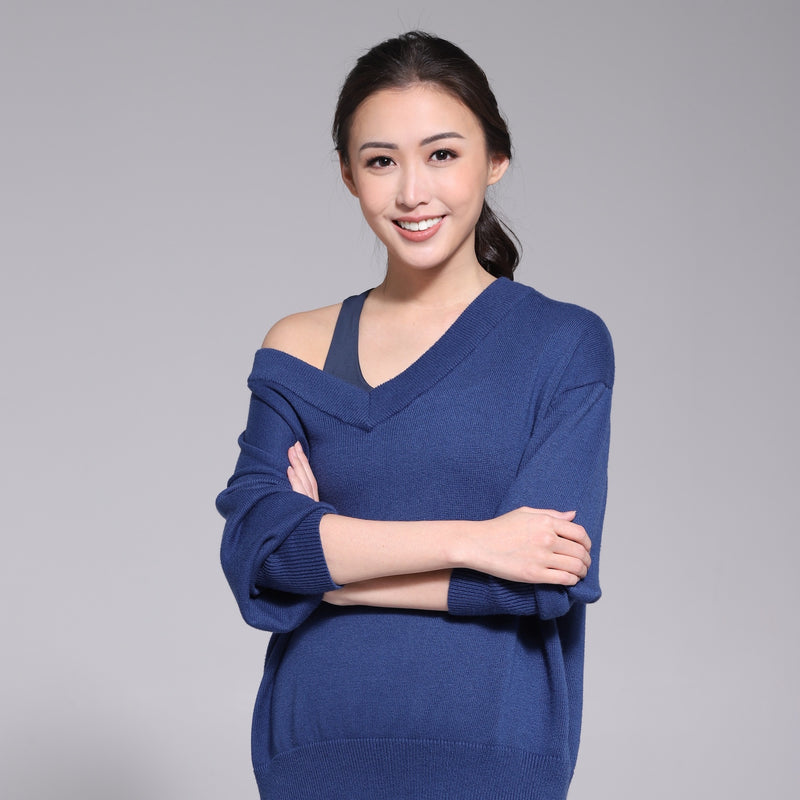 Hi! This is Patricia. When I was 22 years old, I was diagnosed with kidney failure as a result of an autoimmune disease. In a span of 3 years, I've had 4 surgeries, uncountable emergency admissions, thousands of mentally and physically debilitating treatment hours, and thousands more of medicines to keep myself alive from one day to the next. Suddenly, all my dreams fell apart and were replaced with one, singular, new dream: to be healthy again.
When you lose your health at such a young age, you realize early on that your health is the single most important possession that you have. Once you lose it, you will direct all your time, energy, and money into reclaiming what's left of it. You also realize that nothing can alter your life and rob you of freedom, happiness, and peace of mind faster than being sick. Yet most of us take this for granted. We don't watch what we eat, exercise, nor sleep enough; we adopt poor health habits as if we have multiple bodies and eternal lives.
But the fact is - we don't. We only have one body, one life, and one chance to make it meaningful and worth living. I hope that I can encourage you to fiercely protect your health while you still can. Let's be allies, together we take care of our bodies, and the planet that holds them.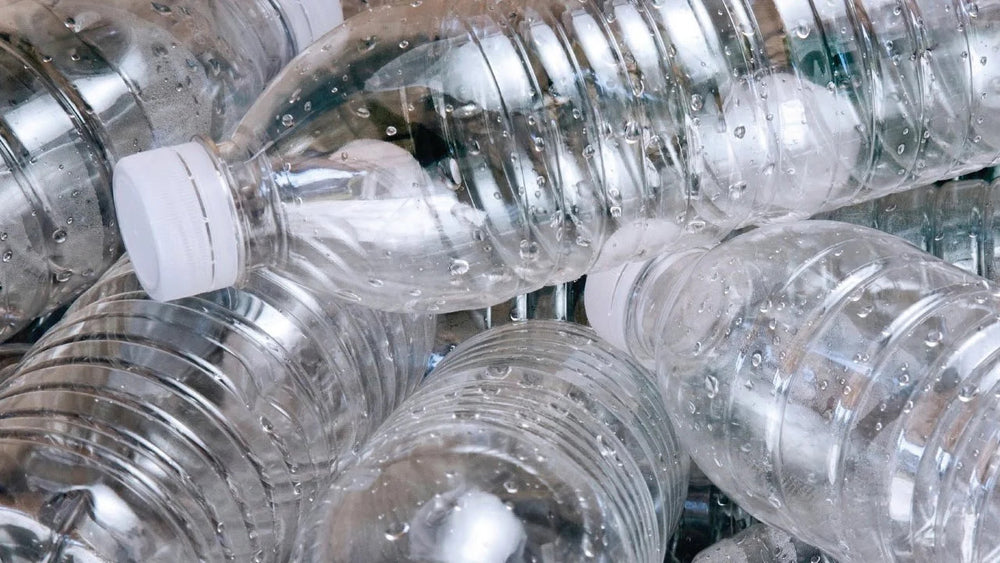 SINGLE-USE PLASTICS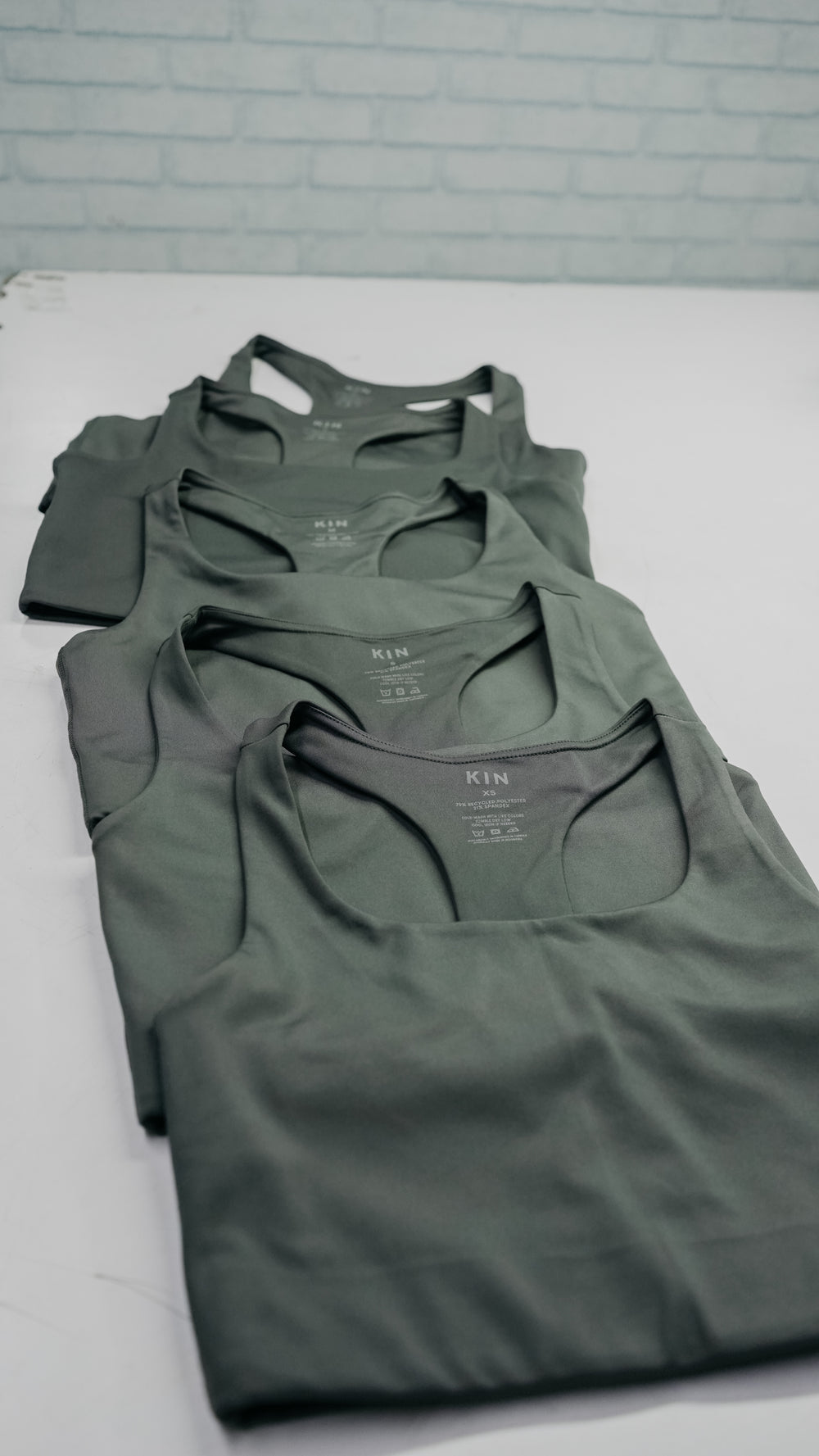 GET A MAKEOVER
So, how do we turn recycled plastic bottles into your new favorite leggings and bras?